Digital marketing Services
I am dedicated to unleash your brand potential, organization value and consumer engagement by inculcating experimental campaigns both online and offline to understand your target customer and the way they think, spend, behave and why they use specific category of product. I bring our learnings to the table with various ways to reach out to targeted audience thus creating an impact of right message at right time, increasing marketing ROI.
A big move is brewing… Retention marketing's potential to impact your business in a big way.
For companies to scale its crucial to retain and incentivize their top customers. My custom retention marketing service combines my proprietary, data-driven strategies with proven customer loyalty strategies to optimize the value of existing customers. Retention marketing helps brands capitalize on their most active customers while minimizing cost per acquisition.
Let me come up with a name, brand story and brand tonality for your new business idea, product or baby.
And help you present it to the world in a way it enables a brand recall.
If you have a new product or brand and need a brand strategy, a visual identity guideline system, a logo design service, social media management or naming services, I am available for those as well. Just contact me below!
Armed with a robust understanding of data-driven insights, I orchestrate content lifecycles that resonate with target demographics. I transform ideas into immersive experiences, leveraging a fusion of cutting-edge technologies and strategic foresight. Each piece contributes to building a strong brand presence, and every interaction helps create lasting bonds in the digital world.
Content is that piece of the puzzle that makes solving the entire puzzle easier, engaging and well, a little too exciting! It binds the voice of the brand as a whole and takes it beyond. A well-rounded, clear-minded and insightful piece of content holds the ability to reach audiences from across the globe. There's a thing about beautiful writing. It is close to life. When it's close to life, it manifests itself by leaps and bounds through multiple interpretations, shares and beliefs.
With a mixture of creative ideas, carefully gathered statistics, and skillfully woven narratives, I find myself united in purpose, while still embodying diverse voices that create an impact.
I cover a range of writing styles quite humbly. Whether it's crafting extensive pieces, creating compelling copy, perfecting product descriptions, scripting dynamic content, or strategizing for campaigns, I do my best in all these domains.
Let's Connect over coffee.
Why over-stir sugar?
Let us brew you the perfect marketing!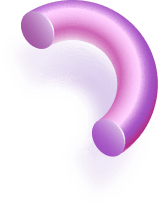 Let's Connect over coffee.
Why over-stir sugar?
Let us brew you the perfect marketing!